WELCOME to
THE LIFE!
How can we help?
​
N

EED PRAYER?
​
WANT TO WATCH
PAST SERVICES?
​
HAVE A NEED OR
QUESTION?
​
WANT TO SUPPORT
OUR MINISTRY?
​
​
​
​
​
​
​
Pastor Aaron McCardell III
Pastor Aaron McCardell is a self-proclaimed "PK" (preacher's kid) who accepted God's call to ministry in 2003. The Life Church-DFW was officially organized in April of 2016, holding bi-weekly services at homes around the DFW metroplex. In January of 2017, they began meeting weekly in a small building (lovingly referred to as "the little building that could") in the historic Hamilton Park community of North Dallas, where Aaron was raised. After 2 years, God miraculously opened a door that had once been shut and blessed them with a new service location.
​
On September 1, 2019 The Life Church-DFW worshipped for the first time in their present home--the auditorium of Hamilton Park Pacesetter Magnet School. In March of 2020 due to the coronavirus pandemic, all services were moved online and Life Church Live was born.
Presently, virtual services continue weekly.
​
Pastor Aaron holds a Bachelor's degree from Morehouse College and is pursuing a Master's Degree in Christian Leadership and Theology at Dallas Theological Seminary. Stacy received her Bachelor's degree from Spelman College and has completed some graduate work in Biblical Counseling at Liberty University.
​
College sweethearts, Aaron and Stacy have been married since1991
and are the proud parents of 4 children.
Join us ONLINE for
LIFE CHURCH LIVE!
Sundays on Facebook at 11am
​
Click HERE for our FB page
​
​
​
​
​
Join us ONLINE for
LIFE CHURCH LIVE!
Sundays at 11am on Facebook
​
Click HERE for our FB page
​
​
​
​
​
WHAT'S HAPPENING AT THE LIFE
VIRTUAL LIFE GROUPS (VLG's)
​
FALL 2021
BIBLE STUDIES
​
Groups meet Wednesdays on Zoom
​
SENIORS (60+) 7pm
SINGLES 7:30pm
​
COUPLES
Saturday 10/23
Saturday 11/20
5-7pm
OCTOBER 2021
Sunday Worship Schedule
​
10/3 Zoom Worship & Communion Service
​
10/10 Zoom Worship
​
10/17 Zoom Worship
​
10/24 Zoom Worship
​
10/31 In-Person Worship Service at Hamilton Park UMC @9am
​
*Coming in November
​
11/17 Family Movie Night
CLICK HERE to RSVP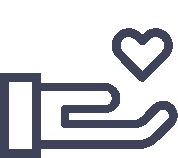 "Each one must do just as he has purposed in his heart,
not grudgingly or under compulsion, for God loves a cheerful giver."
TEXT-to-GIVE
by Clovergive
​
469-296-
LIFE (5433)
​
CASH APP
by Square
​
​
​
$LIFECHURCHDFW
​
ENVELOPE
​
mail to:
2560 King Arthur Blvd.
Suite 124-55
Lewisville, TX 75056
NEED HELP?
Click below for step-by--step instructions for secure electronic giving:
For text giving instructions, click here:
For online giving instructions, click here:
We'd love to hear from you!